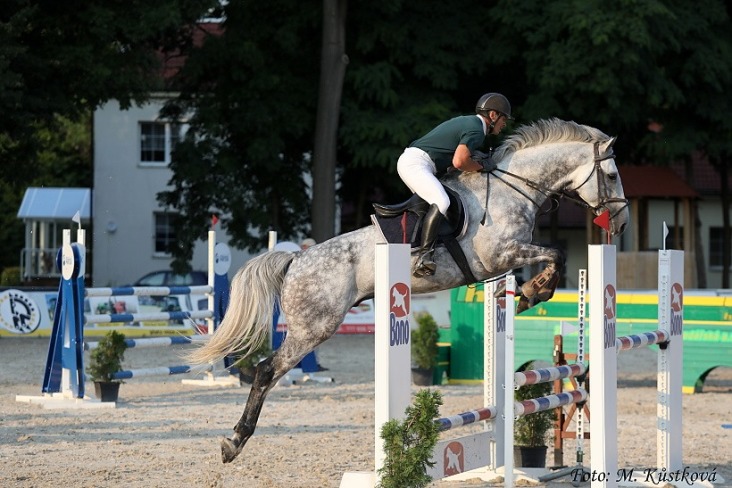 In a second year of evening FOR HORSE SHOW an improvised competition Mini - Maxi will take place. This type of a competition will be presented by members of the North Czech Riding stabels Libverda Petr Koželuh and Barbora Kmochová. Both have many years of experience from parkour and Mini - Maxi competitions. They participated in the Czech Championship in jumping in women, single and team categories.
Petrh Koželuh is also a trainer, builder of 1st class, main referee for Essential riding training. A great achievement was a 3rd place on international race in Carlsbad. Officially his highest jump in Mini - Maxi is 2 meters. He will present one of his own horses during the evening FOR HORSE SHOW.
Barbora Kmochová has her own training license and with her horse Coudy (CitadelaXCool Paradise) currently reaches parkour effeciency of ST** level. Her achievments are among others a victory in local championship and good placements in Czech Championship. She also regularly participates in mini - max at Riding festival or in Liberec. She has a current jump of 174 cm and will present her aforementioned horse Coudy, which she raises since foal.